BeatrixFan

BeatrixFan is an English drag queen with an unhealthy obsession with big hair. He has been a forum member for four years and has a special passion for the Duchess of Cornwall. Totally unreciprocated of course.

View all articles by BeatrixFan
I still
remember
my reaction
to
the
news
that
Princess
Margaret
had
died

.
I was in my drunkard phase, and I raised a glass of gin to salute a lady who had kept the local off-licence owners in holidays to Bermuda for decades. Seriously, I was very upset. To me, Margaret had always been given an unfair press; even so, when you look at magazines or books from the 1960s to the 1990s, you see the familiar chestnut bouffant and outsize tiaras of a lady who revelled in her high birth. According to Guy Hunting in his book Adventures of a Gentleman's Gentleman, working for the Princess was not only stormy but also hugely rewarding. His account of life behind the Palace curtains was a flattering one, and his tales about Princess Margaret's activities were glorious, albeit rose-tinted. Some books were not so complimentary, namely Kitty Kelley's book The Royals, which painted Margaret as an anti-Semitic old drunk who was more at home with the late Bernard Manning than the Empress of Japan.


The thing to bear in mind about Princess Margaret Rose was that whether she was the sweet girl of Glamis Castle or the scandalous divorcee of the 1970s, she was a Royal. She may have been lacking in height, but she was enormous in ego, and what better for an egotist than to be a Princess of the blood? Margaret knew her status. When she walked, she glided, and when she spoke, you listened. Nothing floored Margaret, though when she was presented to the Phantom Flan Flinger in the late 1980s at the Children's Royal Variety Performance she did raise an eyebrow before shaking hands with the demon dressed from top to toe in black wool. Her temper was ferocious, and she once stormed off of the set of a Carry On film when Sid James called Queen Victoria "Vicky." Kenneth Williams recorded the incident in his diaries, saying, "She was delightfully acidic and Sid was totally aghast when she flounced off set demanding an apology for insulting her great-great grandmother."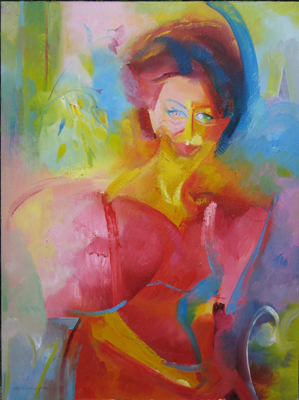 Margaret
was
well
known
for
her
smoking,
drinking,
and bitching.
When she met the glamour model Lesley Hornby, she grimaced when she was informed that people called the sexy young trendsetter 'Twiggy'. "How ghastly for you!" Margaret replied. The public were entranced by Margaret in her younger years, but as she got older she became a figure of fun, and comedians really had a field day. Lily Savage's major gag in the early 1990s was to present a parody of the Royal Family in which people received a guided tour of Buckingham Palace which included Princess Margaret's booze vault. Lily also liked to claim that the 1992 Windsor Castle fire had been started by a drunken Margo who had put the chip pan on as a result of alcohol-induced munchies. Certainly in her later life, the Princess seemed increasingly awkward. First there was the walking stick. Then we heard the strange tale that she'd burned her feet in a scalding bath, and strokes followed in quick succession. It was tragic that the vibrant beauty that was the Queen's sister in the 1960s was now reduced to wearing huge black sunglasses and confined to a wheelchair.
Margaret loved to be controversial, and one gets the impression that sometimes she said things to shock and stun. Kitty Kelley alleged in The Royals that Margaret was a staunch anti-Semite who advised a footman not see Schindler's List, claiming that she'd heard quite enough about the Jews during the war and wasn't prepared to sit through any more. Kelley also claimed that Margaret had left Ann Landers stunned after discovering she was Jewish and waltzing away very quickly. She allegedly refused to meet the President of Guyana because he was black, married to a Jew, and "worst of all, American." Of course this is all hearsay, and there's very little evidence to prove the claims. If there had been, the Princess's funeral in 2002 would no doubt have been hailed as a farewell to a bitter and twisted racist. Instead, it was a dignified and private affair which saw genuine emotion shown by those who loved her the most. Indeed, so important to her family was Margaret that the Queen Mother, in very poor health at Sandringham, helicoptered over to Windsor for the funeral. She soon joined her daughter at that great cocktail party in the sky.
And that is how I think of Margaret - the grand hostess.

She apparently enjoyed a wonderful relationship with the gay community. Quentin Crisp referred to her in an interview with Michael Parkinson as "the only British woman I like," and the two shared a bitchy correspondence for over 30 years. On the other hand, she shunned familiarity from other quarters. In the early 1970s, the famous British transsexual model April Ashley met the Princess at a swanky soiree hosted by Robert Morley. With genuine friendliness, Ashley invited Margaret to visit her new nightclub in Soho. Margaret politely brushed the offer aside by saying she'd send someone to check it out. "Oh, want to case the joint, do you?", retorted Ashley, at which the Princess put on her best mink and swept like a jewelled barge out of the ballroom.
She was Countess of Snowdon, but one wonders if a better title would have been Countess of Hedonism, for that's what she seemed to embody. Despite health warnings, she kept enough alcohol swilling around in her bloodstream to disinfect Peru. She was a chain smoker and was the only female member of the Royal Family ever to smoke in public, which she did with great sophistication as if she were a royal version of Bette Davis. There were also the drugs - or were there? It was claimed by a certain London gangster that after his trip to Mustique at which he'd shown an astonished Margaret what he could balance a table on, they'd attended a party at which the Princess smoked pot. Certainly some of the parties she attended in swinging London were laden with acid, and according to John Binden (who claimed he had a sexual relationship with the Princess when she holidayed on the island), every party they attended had a customary bowl of cocaine as part of a surreal buffet. It's not known if Margaret indulged, but she certainly loved a good knees-up and was fond of the Beatles. She loved to dance and sing and enjoyed hearing and retelling the most filthy jokes. Therefore it's rather tragic that her final days were spent as a frail shadow of a party-goer at Kensington Palace in front of a TV that showed endless reruns of the Batman TV series on specially supplied VHS tapes.

Whatever the truth of the rumours, a certain photo of Margaret wearing the Poltimore tiara in the bath reeks of decadence and extravagance. In our PC times, we like to condemn a Royal who lives as a Royal, and maybe that's why she suffered so badly at the hands of the tabloid press. But for me Princess Margaret was everything a Royal should be. After all, what's the point of being HRH if you don't use those three magic letters to make your life colourful, and who could have been more colourful than Princess Margaret? She never shirked her duty; indeed, she shunned Diana after the Panorama interview for that very reason. She felt that Diana had betrayed the Queen and broken the fourth wall of Royal life. It was Margaret's belief that you could sleep with whoever you liked, you could drink copious amounts and fall unconscious into bed every night, you could examine the appendages of bank robbers, and you could even put people down with extremely personal acerbic remarks - but you did it in private. The world of Princess Margaret was wild and fruity, but above all she held onto the rule: tiara on = dignified, tiara off = drunk. It's a rule some of the finest Royals have lived well by. God bless you, Ma'am.


Picture Credit
Illustration by Flickr member
Stephen B Whatley
and used with permission.

Spread The Word