God Save Our Gracious...President?
God Save Our Gracious...President?
BeatrixFan

BeatrixFan is an English drag queen with an unhealthy obsession with big hair. He has been a forum member for four years and has a special passion for the Duchess of Cornwall. Totally unreciprocated of course.

View all articles by BeatrixFan
Introduction
This year I attended the Trooping the Colour ceremony. It's become a ritual for me to don my finest and take my place among the great and the good as we watch the impressive display and are transported en masse to another era. Without instruction, top hats are doffed and salutes are given as the Royal Family make their way onto the parade ground. Last to arrive is our Head of State, our Sovereign Lady - Queen Elizabeth II.
Usually I sit back and let the magnificent wave of military music waft over me while revelling in the warm glow of that special friend that is British tradition, but this year I found myself slightly out of kilter as a question that I had been asked the night before by an American friend popped into my head. How would I feel if Britain were to become a Republic? Had my friend asked me last year, I'd have answered, "Over my dead body" without hesitation, but now you can expect a delayed reaction as I give you a politician's response full of phrases like "well, I see this as being an issue with two levels" and "I think what we really mean by that question is...." I think the answer now has to be - I don't know what to think any more.




The Past



The House of Windsor has always had my utmost respect. The Queen has a flawless reputation, and she is all that is truly British (her German and Danish ancestry notwithstanding). I have a portrait of her on my wall, I feel I should bow when I pass Buckingham Palace, and she inspires a strange kind of awe that is rivalled only by the grandest kinds of religious ceremonies stage-managed so impressively by the Orthodox Church. Majesty and mystery are encapsulated in one woman, one symbol, and a few decades ago the British people lapped it up. The royal family were the Royal Family, and they were above criticism or complaint. None of us dreamt of seeing the Queen in the privacy of her own home, and her private life simply wasn't our business.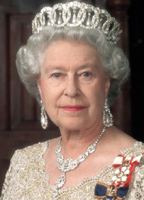 The first seeds of Royal voyeurism were sown back in 1969 when the BBC televised its ground-breaking documentary called A Royal Family. Then in 1992 to commemorate the fortieth anniversary of the Queen's accession, the BBC screened the documentary Elizabeth R: a Year in the Life. BBC cameramen had been invited to follow the Queen's public and private activities for a year, and the result was a carefully edited look behind the scenes of royal life. By then, cracks were already beginning to show in the jewel-encrusted facade of our royal family as one appalling disaster followed hard on the heels of the last. Many people probably thought that in her speech at the Guildhall in late November of that year the Queen was describing the immediate situation of the House of Windsor; however, with hindsight one has to wonder if she was showing us a hidden talent for predicting the future. "1992 is not a year on which I shall look back with undiluted pleasure," said Her Majesty with a croak in her usually regal tones (the result of a severe cold, apparently). "In the words of one of my more sympathetic correspondents, it has turned out to be an Annus Horribilis." First there had been the announcement that the Duke and Duchess of York were to separate. Then came the divorce of Princess Anne and Mark Phillips, which, set against a background of toe-sucking and demands that the Queen start paying income tax, did not make for pleasant afternoons. And to make things even worse, the Queen's favourite residence, Windsor Castle, suffered a destructive fire and the Prince of Wales became the third of the Queen's children to announce his separation from his spouse. So we could look back on it as a nasty 12 months - or we could look at it as a year that set the future of the Royal Family.

The York separation not only gave us scandalous paparazzi shots of Sarah Ferguson indulging in holiday hi-jinks, it also gave us the media brand that became Fergie, and it has yet to go away. The Duchess of York may have been a comedian's dream, but she was the Queen's worst nightmare, and it seemed that she had an almost erotic preoccupation with telling the most intimate details of Royal life to interviewers like Michael Parkinson, who could hardly believe their luck. To this day Sarah is still talking, and though we recently saw her attend Garter Day at Windsor, things aren't looking any better than they were in 1992 because now we have an unofficial Sarah Ferguson: at least when she was the Duchess of York with those ghastly yellow ballgowns and flaming red hair, one could politely ignore her. People's taste for information about royal life was given a boost by the BBC documentary Elizabeth R, and Sarah Ferguson fuelled the public interest. When Princess Anne divorced, she simply carried on in her usual style, which seems to be "head down, get on with it." But the separation of Charles and Diana was in another league altogether. Suddenly the Royals were fair game. Stanley Baxter had mocked the Queen for years with his Duchess of Brenda sketches, and Spitting Image had been anything but deferential; however, this was different - this was serious and was actually directed at the Royal Family. Real questions were being raised by ordinary people, and MPs shuffled nervously while it looked as though "that debate" was about to be unleashed on a Tory Government that was still trying to make it appear that Humpty Maggie had had her great fall without any help from her colleagues.

The Queen weathered the storm with her usual dignity and wisdom, but it would lead to five years of "he said, she said," conducted through our newspapers and TV screens as we sat agog and asked our nearest and dearest who was this Camilla Parker-Bowles woman and was it really true that the Queen still called the Queen Mother "Mummy"? When Diana died in 1997, there was a sudden explosion of hysteria, and people who in the past had never given the Royal Family a second thought were gathering outside Buckingham Palace in tears, holding photographs of her (kindly provided by members of the media who were covering the tracks of a planned hatchet job on Diana in the tabloids that very morning). What did the Queen do? Nothing. Well, eventually she did, but it took time, and during that silent period when the world watched the House of Windsor dance the Gay Gordons on the brink of disaster, we all wondered what would become of Britain. Would this really be the event that brought the monarchy to an end? Ten years have passed and the monarchy has survived, but thanks to the Daily Mail and a horde of faithful fanatics, Diana is still with us although we have lost the beacon of sentimentality that was the Queen Mother and the racy Princess that was Margaret Rose.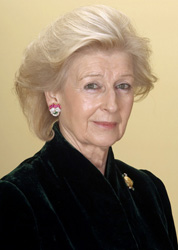 Of course, the Royal Family has its dedicated stalwarts who may not appear in the newspapers every day but certainly have the respect of most Britons. I doubt anyone would question the sincerity and hard work of Anne, the Princess Royal. And the ever-popular Princess Alexandra of Kent is the personification of everything that a Princess should be, whether she twinkles regally in a tiara at a state banquet or opens a garden fete in a pretty hat. Alexandra once impressed the crowds at a function in Australia by sitting erect and alert through a lengthy welcoming ceremony despite the intense heat. When asked how she'd kept the Windsor grin firmly in place, Alexandra replied, "Upbringing. Don't forget, Queen Mary was my grandmother." Nevertheless, a turning point for me came when Princess Alice, Duchess of Gloucester, died in 2004 and her death was scarcely noticed by the popular media. Here was a Royal of the old school who did things Queen Mary's way and had the decorum and elegance of a genuine blue blood. Her death marked something important for me as a monarchist - it was the beginning of the end of real British royalty. All the Duchesses and Princesses who had attended the grand banquets of colonial Britain, bedecked in their tiaras and grand-sounding gongs that glittered like stamps of authority on their perfectly designed couture gowns, were gone, and every Royal trait they had personified was on its way out.
Spread The Word